Last Updated November 8, 2023
Unlike the capitals of North America, many European capital cities have a rich history that goes back hundreds and sometimes thousands of years. Despite the proximity the European countries share, each has its unique culture, which sets them apart from their neighbors. Read on to learn some fun and interesting facts about the city capitals of Europe.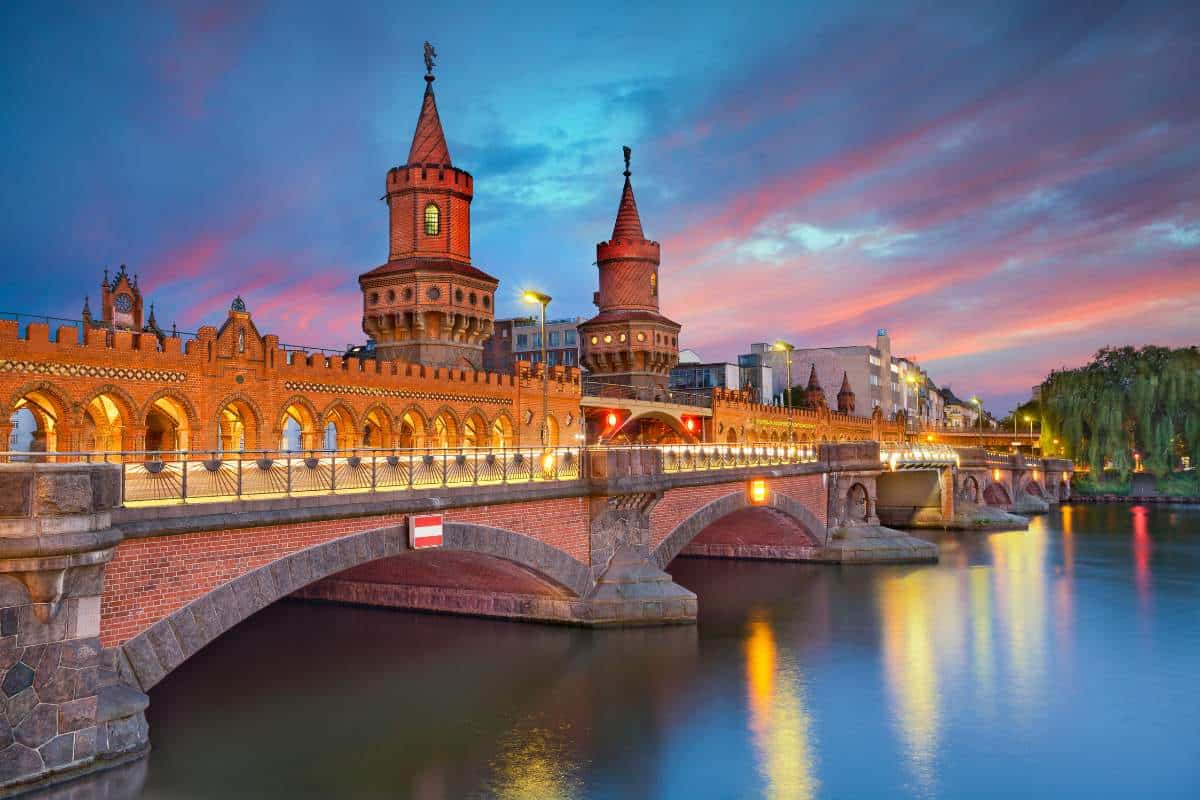 ---
Stay tuned for our quiz on European capitals? In the meantime, read on and study up!
---
Fun Facts About Capitals of Europe
~ There are 47 European capital cities, plus five small European countries with city-state status.
~ London, England, is the most visited European capital city.
~ Brussels' capital region is the home of the European Union and is known as the 'capital of Europe.'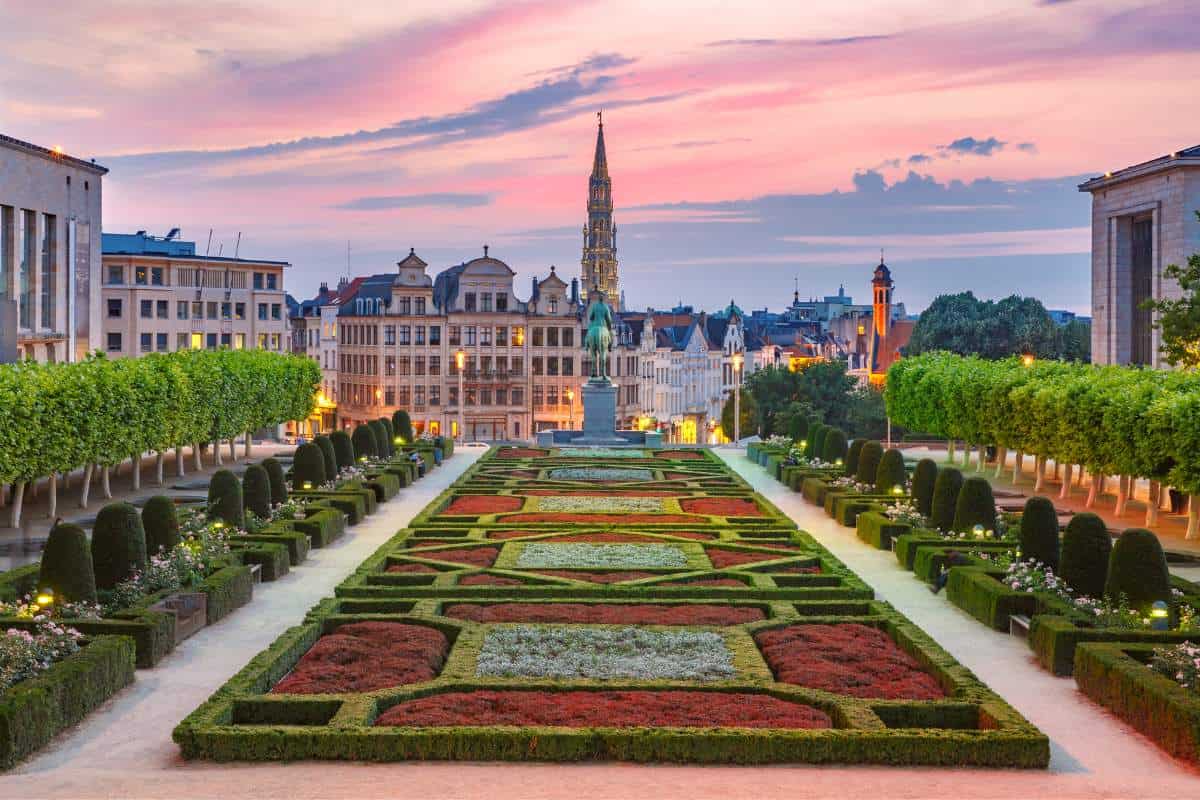 ~ Berlin is the largest capital city in the European Union.
~ Andorra La Vella, nestled in the Pyrenees Mountains between France and Spain, has the highest elevation of all the European capitals.
~ The smallest city in the European Union is Vatican City.
~ Cardiff, Wales, is the youngest of Europe's capital cities.
~ Due to its green initiatives, reputation for safety, and high quality of life, Copenhagen, Denmark, is one of the world's top-rated capitals.
~ Two of the smallest European cities are located in Italy – Vatican City and San Marino.
~ Esch, Luxembourg; Kaunas, Lithuania; and Novi Sad, Serbia were named the 2022 European Capitals of Culture
~ You can take a rooftop walk at the Oslo Opera House in Oslo, Norway. The capital of Norway is famous for its architecture, a blend of the classical style synonymous with European countries and modern, contemporary designs. One of the unique features of the Oslo Opera House is the ramp that extends from the roof, offering visitors an entirely new perspective from above.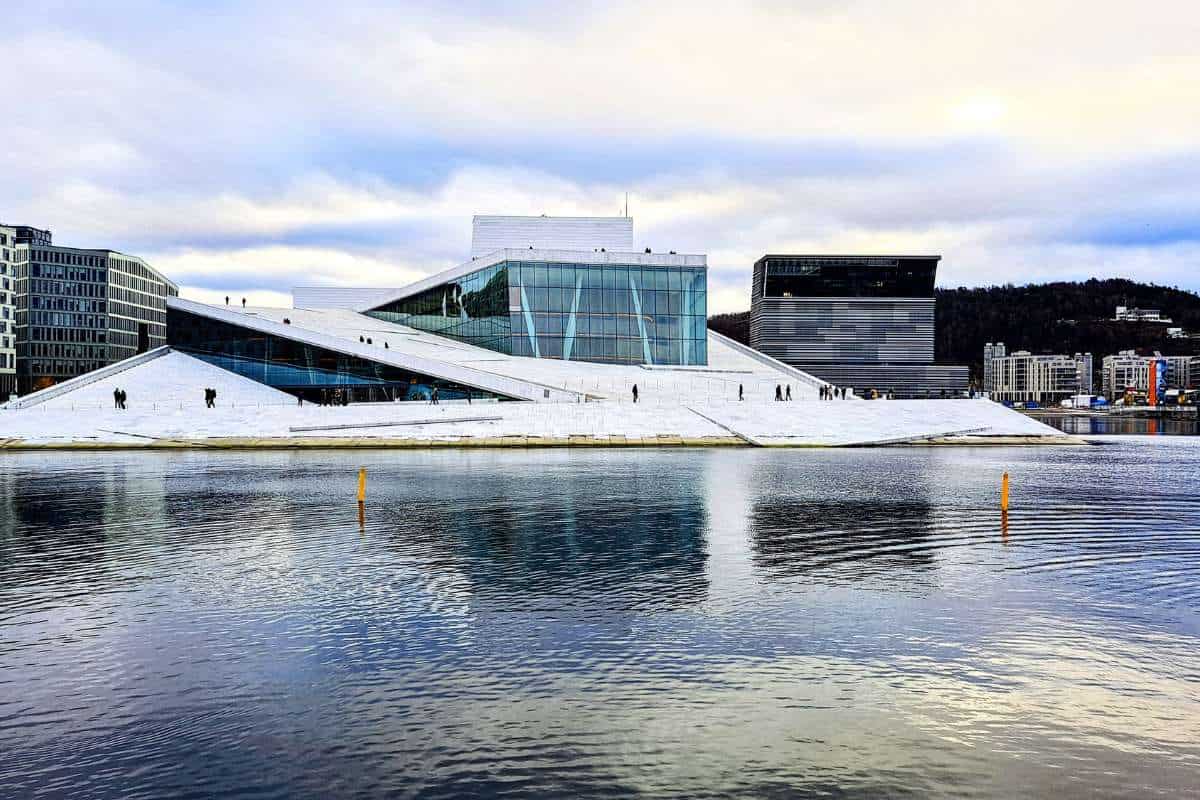 ~ You can enjoy a gourmet dinner on a tram in Brussels, Belgium. The Tram Experience is a unique fine-dining concept that combines tourism with gastronomy. Board a remodelled tram and enjoy a ride through the city while enjoying culinary masterpieces that highlight the cuisine of Belgium and beyond.
~ Warsaw, Poland, has been rebuilt several times. The capital of Poland has been destroyed by European countries throughout history, including Sweden and Russia in the 15th and 16th centuries, not to mention the destruction inflicted during World War II. Its resilience and grit have earned it the nickname 'The Phoenix City".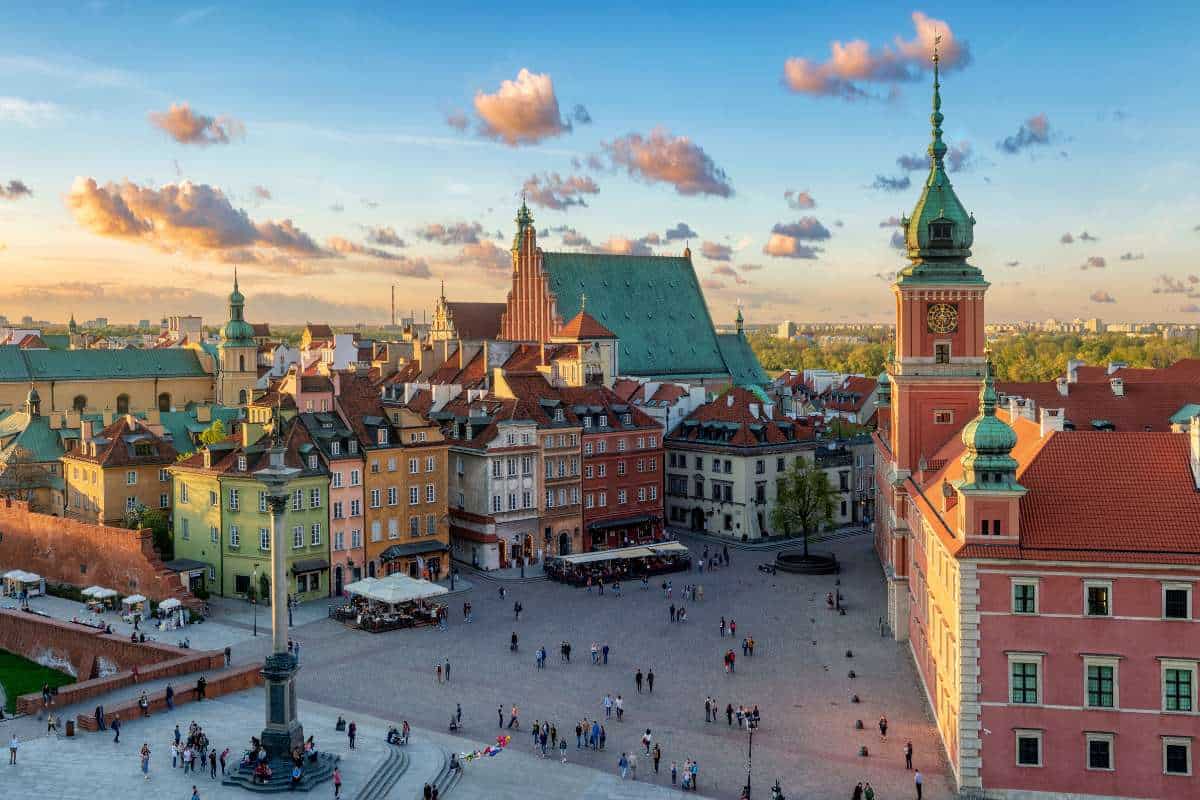 ~ Tirana, Albania, might be named after dairy products. Historians can't agree on how Albania's capital city derived its name. Several theories range from Christian to Islamic origins. According to one, 'Tirana' was derived from the word tyros, the Greek word for 'dairy,' because shepherds used to gather in the grassy region to trade milk, cheese, and butter.
~ Lisbon, Portugal, is one of the oldest capital cities in Europe. Records show that the capital of Portugal predates Rome by four centuries and is one of the oldest capital cities in Europe, second only to Athens. Early settlers found themselves in an excellent location and established the Port of Lisbon in the 12 century, facilitating trade between the early European countries.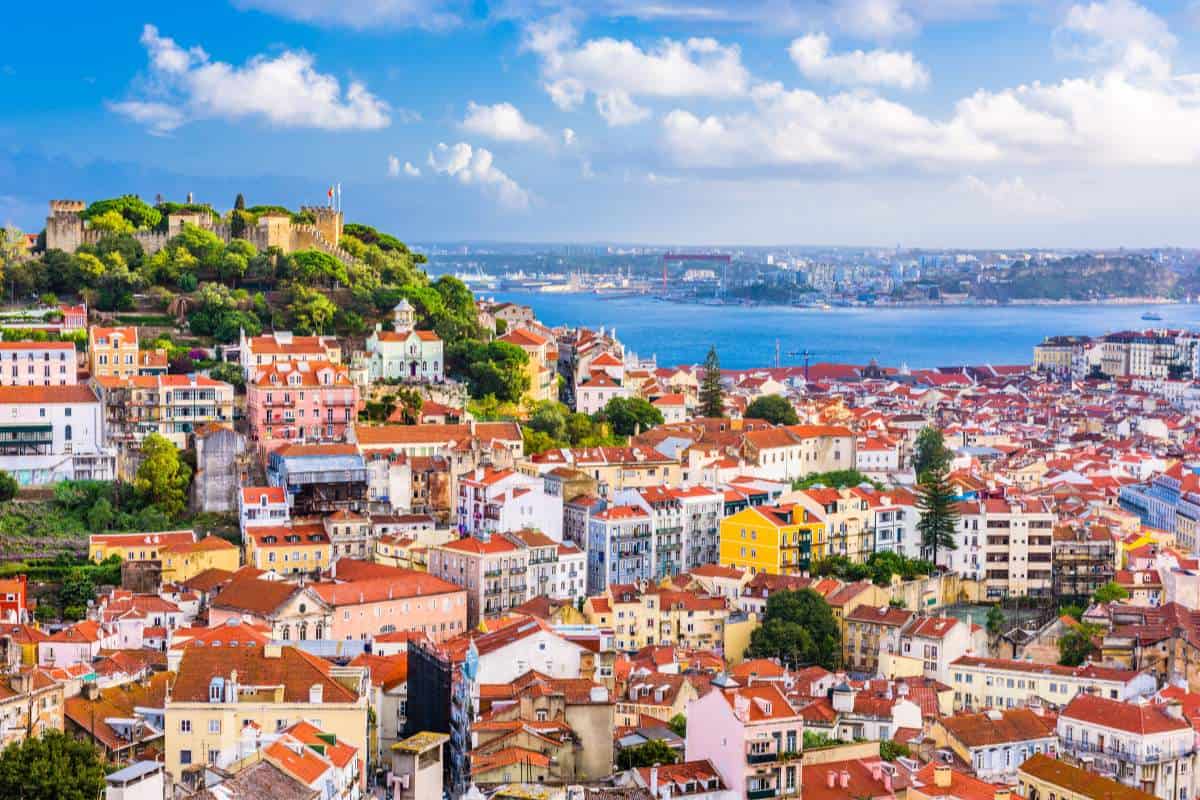 ~ The oldest business in Europe is in Tallinn, Estonia. The Tallinn Hall Pharmacy is the oldest pharmacy on record, with its first mention dating back to 1422. It has continued to operate out of the same building, on the same grounds, and for over ten generations was owned and operated by the Burchart family. The pharmacy and the museum beside it have become popular tourist attractions.
~ Three cities merged to form Budapest, Hungary. Budapest was named the capital of Hungary after three European cities (Buda, Óbuda, and Pest) were merged in 1873. Afterward, Budapest experienced rapid growth, and today it has a reputation as one of the most prosperous European capitals.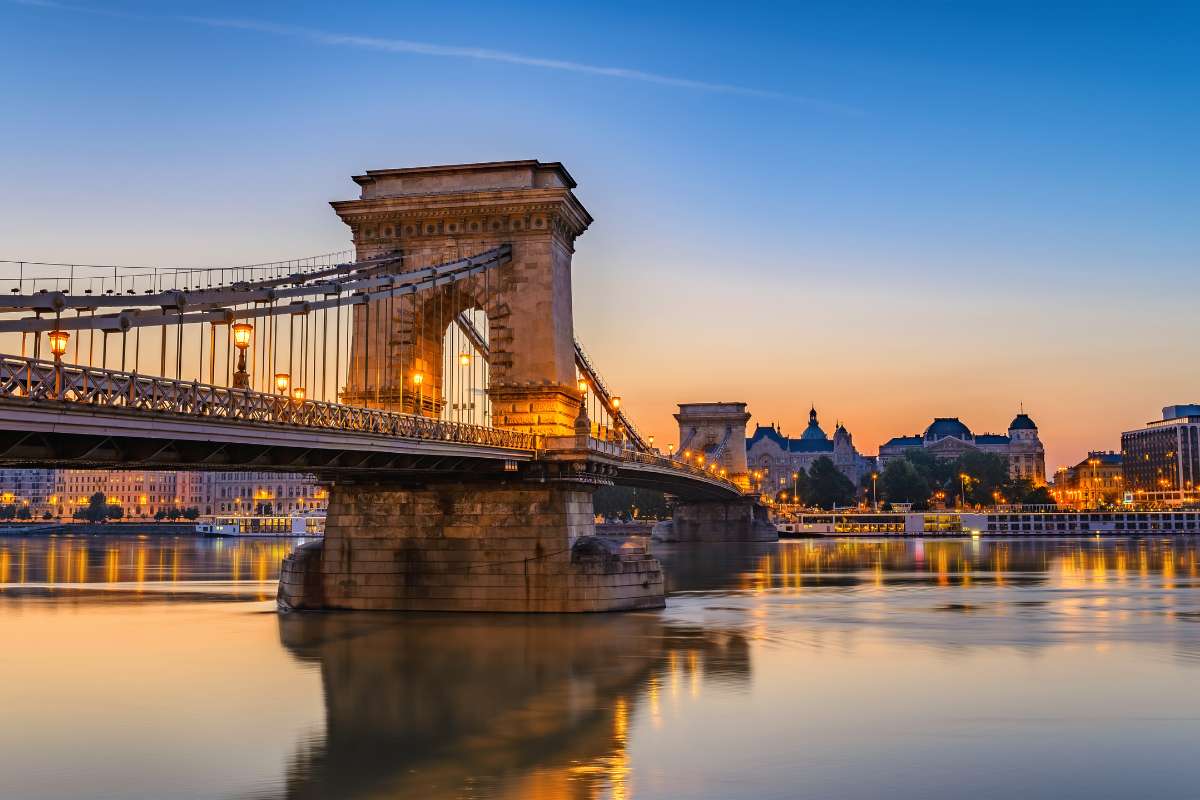 ~ Dublin, Ireland, was founded as a Viking settlement. Dublin, Ireland, was an important port city for the Vikings due to its many wealthy merchants and landowners. Outside of Denmark, Norway, and Sweden, Dublin is home to the largest Viking cemetery in Europe.
~ The most successful football team hails from Madrid, Spain. Apart from being the third largest city in the European Union, the capital of Spain has the distinction of being home to the most successful football club of the 20th century. Since 1902, Real Madrid Football Club has won a total of 24 titles and was named the FIFA Club of the Century in December of 2000.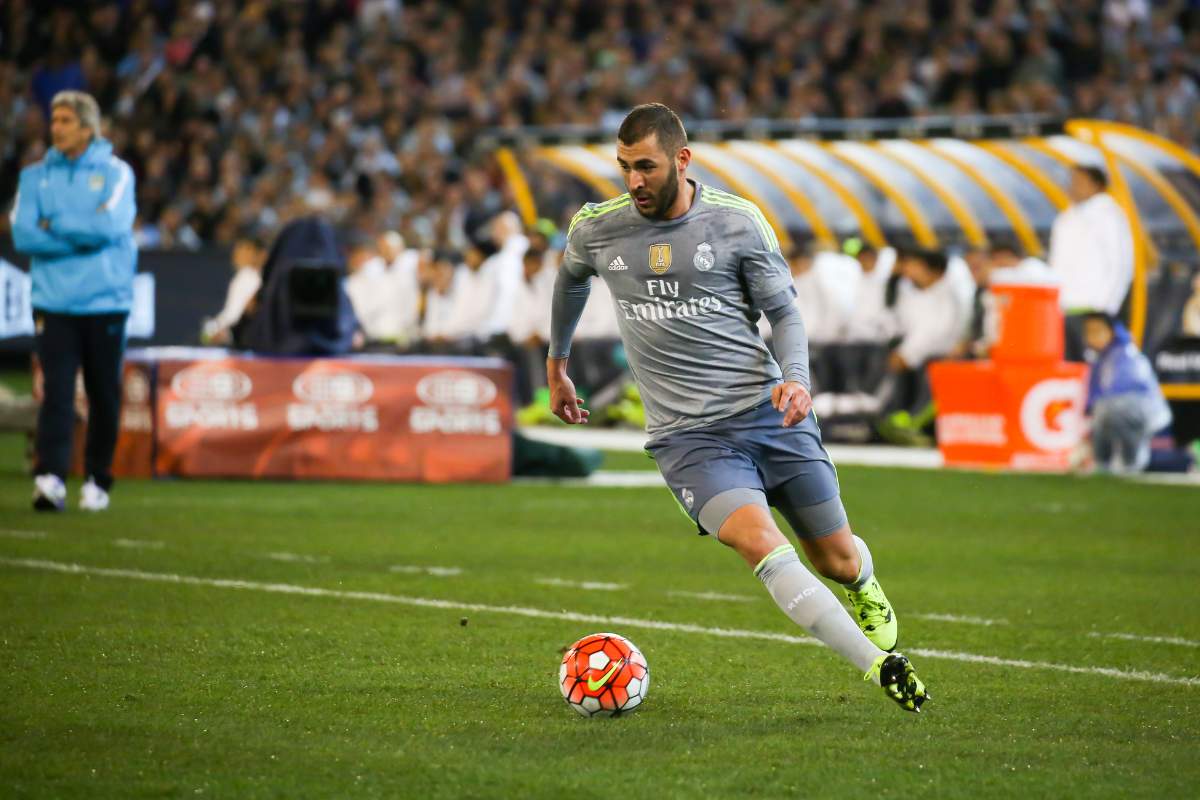 ~ People have lived in Stockholm since the Stone Age. Although the capital city of Sweden was not founded until the 13th century, archaeologists have found artifacts, such as tools, in the region surrounding Stockholm that date back over 8000 years.
~ Athens, Greece, has experienced nearly every form of government. Greece may be the birthplace of democracy, but that didn't happen overnight. Athens has been inhabited for nearly 4000 years and is among the oldest capital cities in Europe. Ancient Greece was a monarchy before the advent of democracy, and Athens experienced almost every other type of government, including communism and socialism.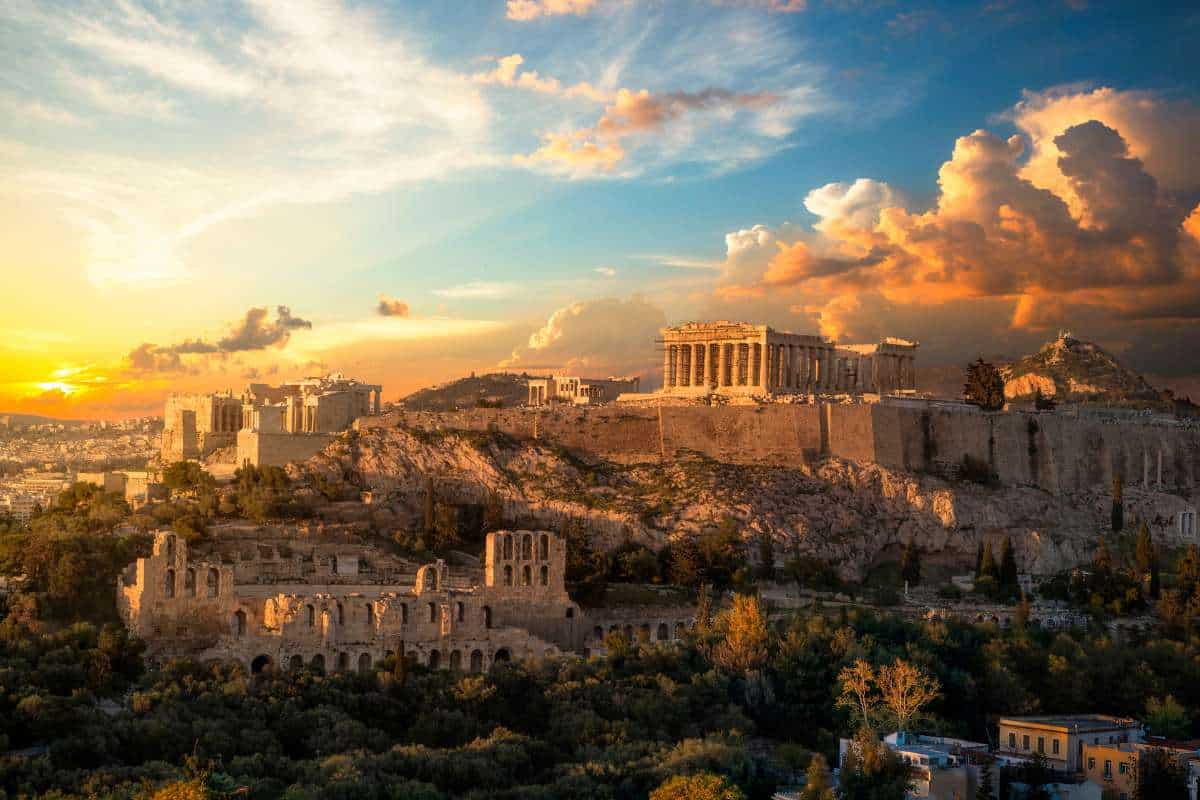 ~ Vienna, Austria, introduced France to the croissant. France may lay claim to the croissant, but this delicate European pastry was actually invented in Vienna, Austria. The monarch Marie Antoinette hailed from Austria before coming to France to marry King Louis XVI and brought the Austrian Kipferl (which means 'crescent') with her from Vienna.
~ Prague has one of the largest nightclubs in Europe. Prague has earned a reputation as one of the liveliest capital cities with its famous Karlovy Lázně night club, the largest in Central Europe. The club is five stories high, with a different scene on every floor to suit every taste, including an ice bar, an Oldies floor, and a chill-out floor where you can enjoy a drink and lounge in a Baroque armchair.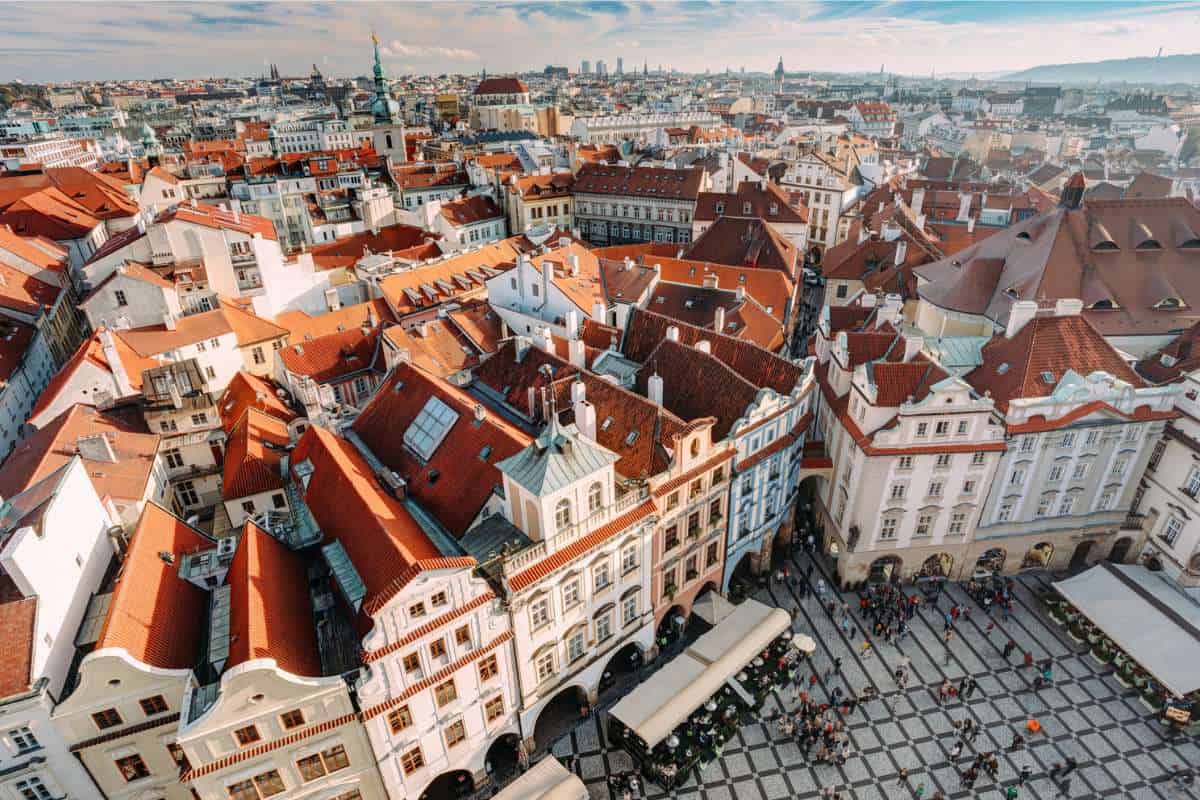 ~ There are 5 Statues of Liberty in Paris, France. Paris famously gifted the United States a replica of The Statue of Liberty in 1885. The original sculpture is located near the Pont de Grenelle in Paris and faces the direction of New York City. Four additional replicas can be found throughout Paris.
~ Amsterdam has more canals than Venice. Amsterdam is famous for the picturesque stone bridges that crisscross its many gratchen, but did you know that there are more canals in Amsterdam than in Venice? There are over 160 canals in Amsterdam, but only 150 in Italy's floating city. In addition, there are 1281 bridges in the Netherlands' capital city, four times as many as Venice's 391.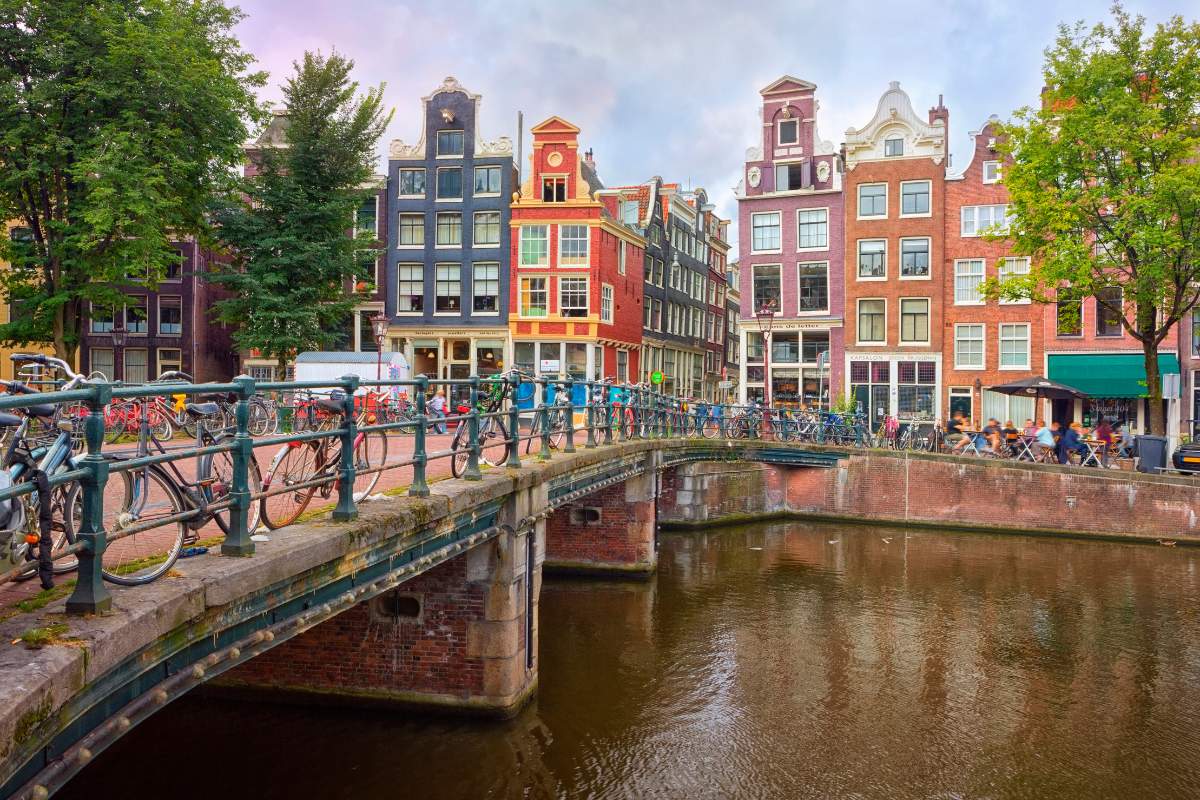 ~ London is the smallest city (geographically) in England. The city of London is just a 1.2 square mile urban part of the Greater London region. Only about 7,500 people call London home. However, greater London is home to over 8 million people and is spread over 606 square miles, encompassing many small surrounding towns.
~ Helsinki has two official languages: Finnish and Swedish. Many Swedes live in Finland because of its close proximity to Sweden. Approximately 6% of the population speak Swedish as their native language, and both Finnish and Swedish are the capital's official languages.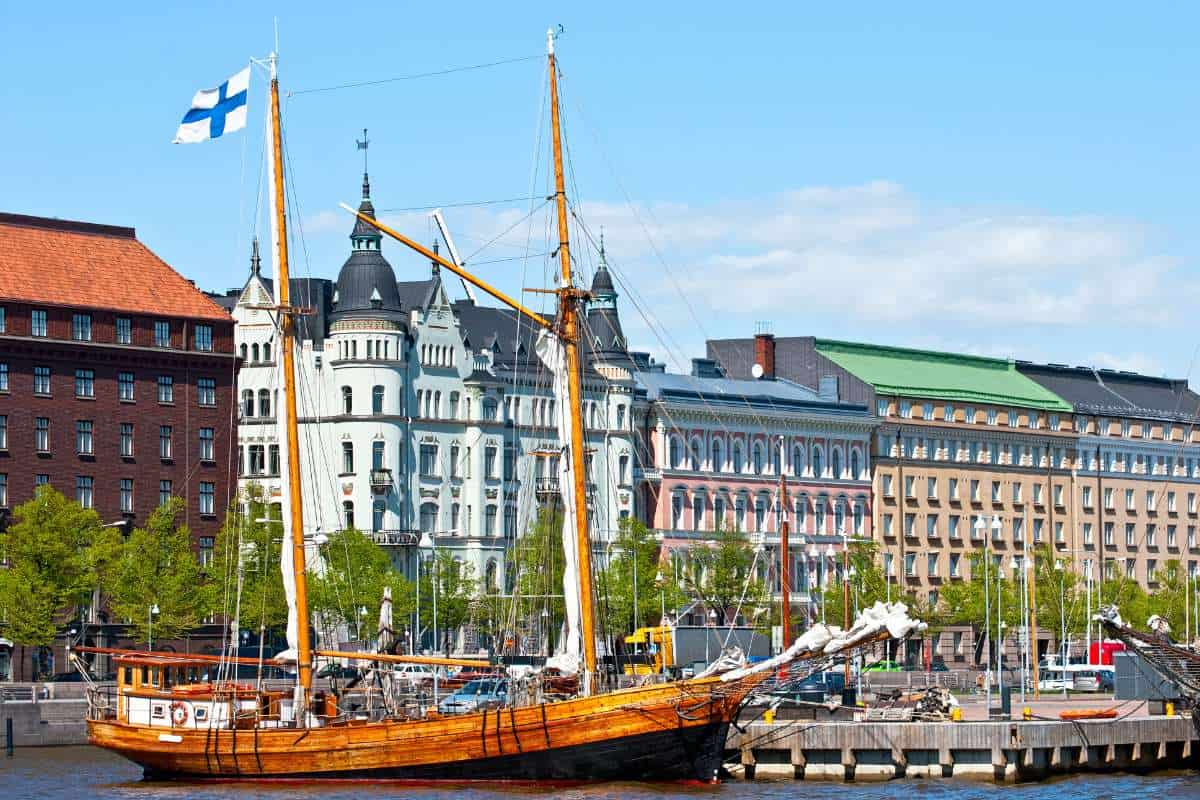 ~ There's an underground museum beneath Berlin, Germany. A labyrinth of underground tunnels, air raid shelters, and bunkers exist underneath the streets of Berlin that were built as a possible escape route during World War II. Later, the tunnels were used to smuggle people out of East Germany. Today, Berliner Unterwelten, or Subterranean Berlin, is one of Berlin's most informative tourist attractions, taking guests beneath the city streets to get a taste of what life quality was like for the thousands of people who had to use the tunnels.
~ Bern, Switzerland, is named after bears. The story goes that the city's founder, Duke Berthold V von Zähringen, named the capital city after the first animal he killed on his first hunt there. As a result, bear symbols can now be found throughout Bern. There is even a vast bear park and habitat in the center of the capital.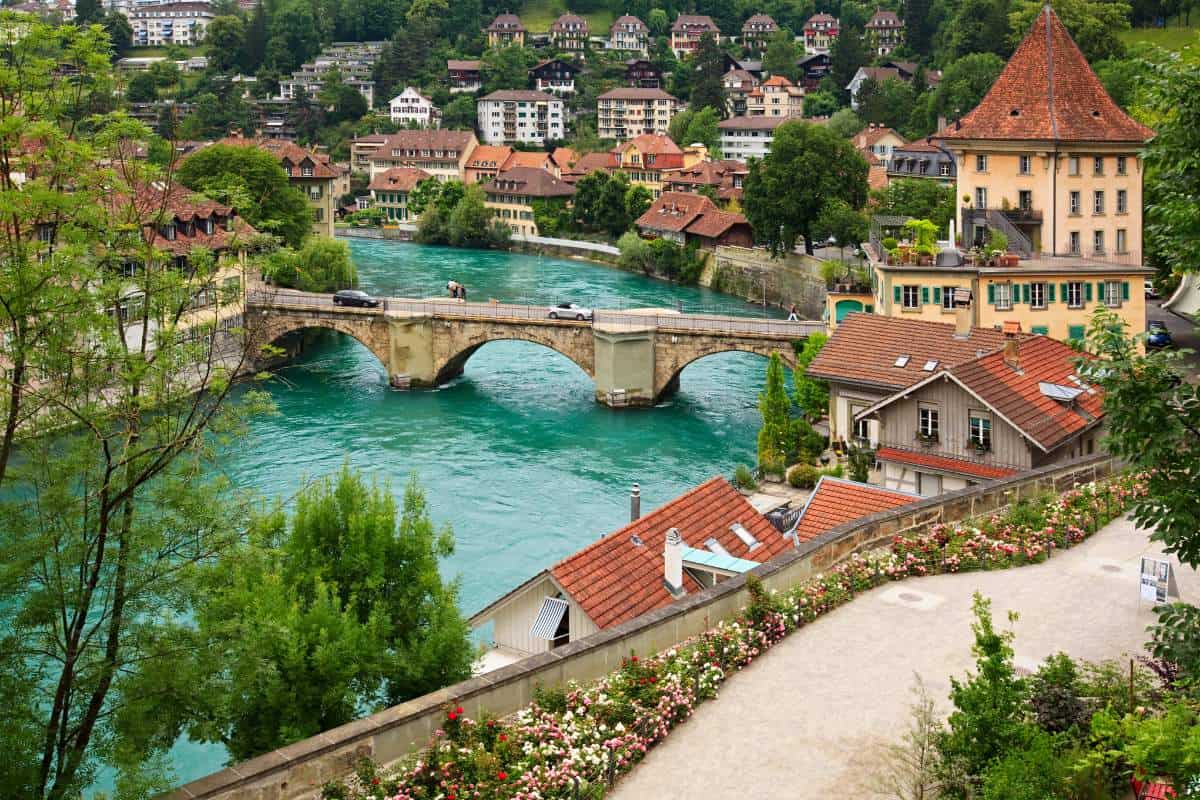 ~ The first shopping mall came out of Rome, Italy. There is so much to say about Rome that it almost needs its own fun fact page! As one of the oldest European cities, Rome's first shopping mall was built around 110 A.D. The ruins of Trajan's Market, named after the Emporer Trajan, are now a museum.
~ Skopje, North Macedonia is full of weird statues. Skopje, North Macedonia, suffered a massive earthquake in 1963 that destroyed many historical monuments and statues. In an effort to restore some civic pride, the government restored the city by placing nearly 300 mismatched statues throughout the capital.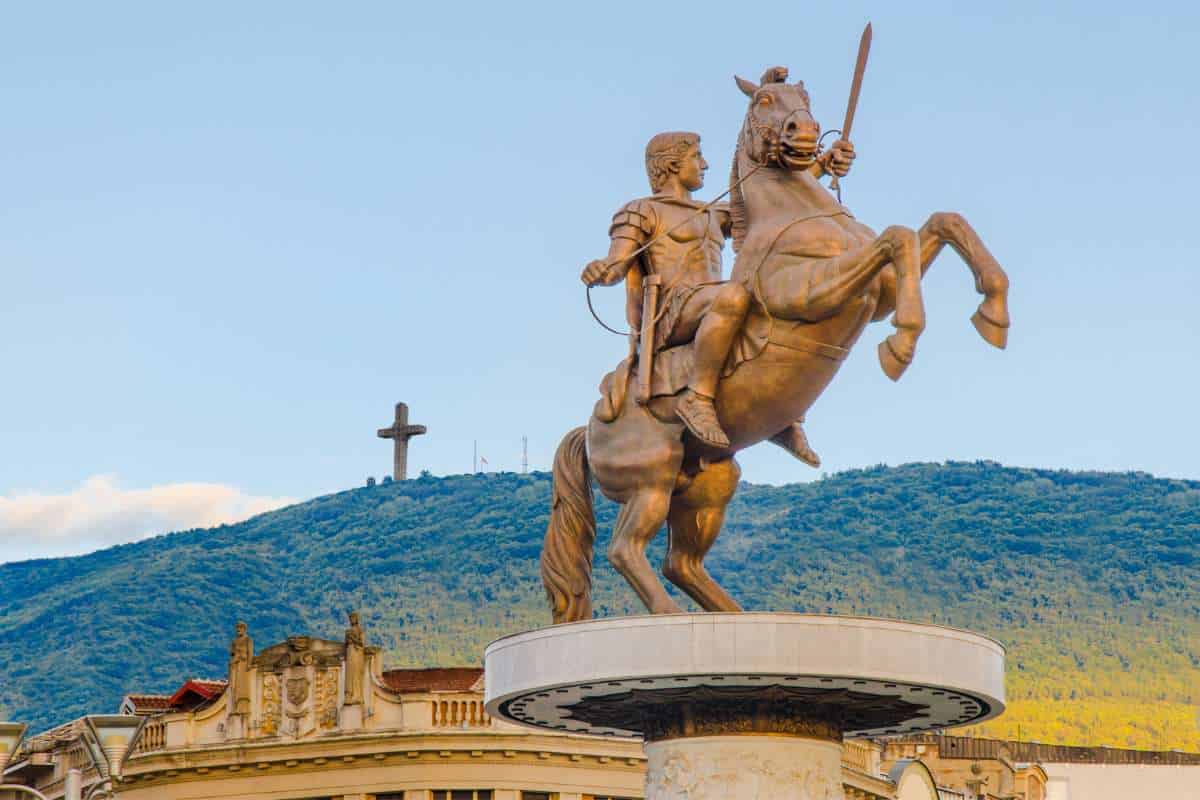 ~ St. Petersburg, Russia, has been renamed four times. This European capital has been renamed to honor politicians who left their mark on Russia on four separate occasions. It was called Petrograd after Peter the Great in 1914, then Leningrad after Vladimir Lenin in 1924. In 1992, it went back to its original name, St. Petersburg.
---
Now that you've read the whole post, it's time to test your knowledge with our quiz about Canada!