Last updated on November 5, 2022
Like most countries in South America, Argentina has a dynamic past full of outside influences merging and impacting the traditional ways of the country's people. Food is a very tactile way to see some of these transformations and Argentina food is no different.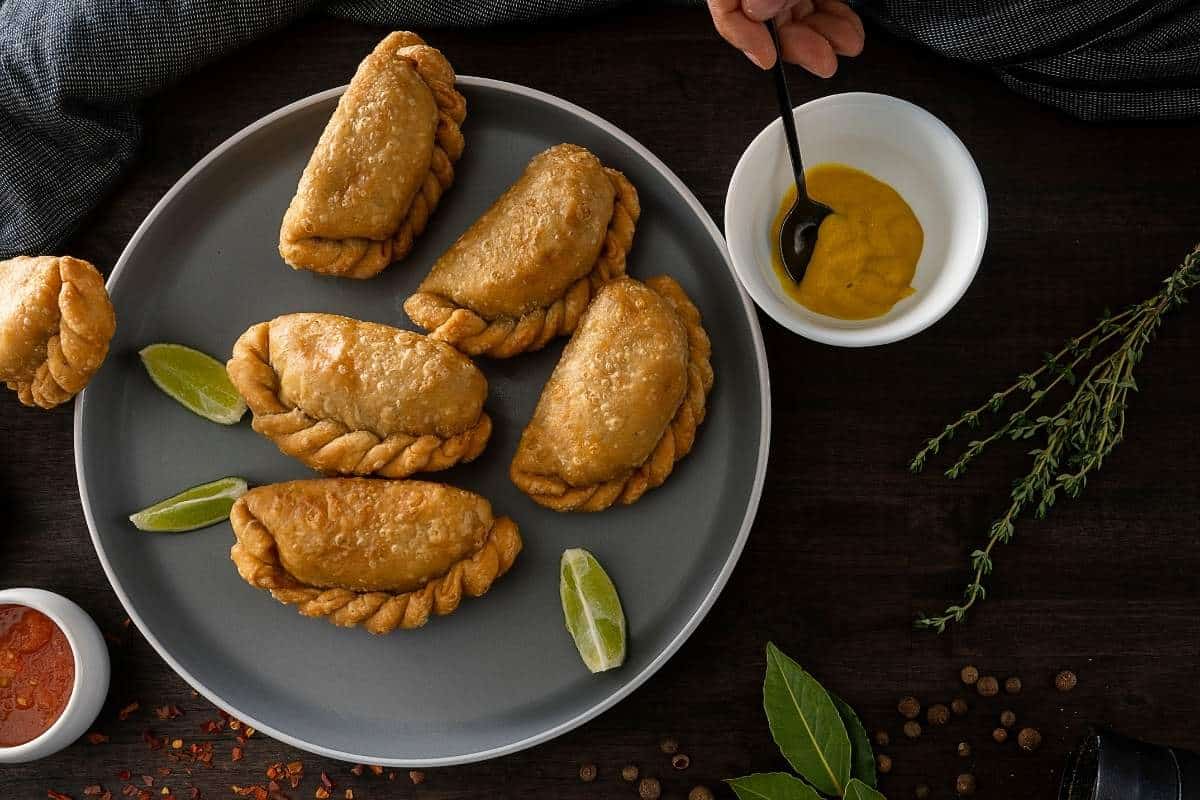 With global influence and historic roots, Argentina food is not only delicious but full of stories and culture. With meat at the center of most traditional dishes, Argentinian cuisine include such fare as pork sausage, llama meat, blood sausage, various grilled meats, and of course beef served in a multitude of ways and cuts.
But there is more to this country's cuisine than just meat, including some delicious sweet foods (hello dessert empanadas!), delectable cheesy dishes, many dishes simmered in a robust tomato sauce, and mouthwatering street food. Of course with a dish affectionately referred to as 'the hunger killer,' Argentinian food will definitely not leave you unsatisfied. So grab a cup of yerba mate, a metal straw, and tuck in for some delicious Argentina food facts!
---
Think you know Argentina food? Then go ahead and test your knowledge with our challenging Argentinian food quiz, or if you're not quite ready, keep reading to find out some cool facts to prep you.
---
23 DELICIOUS Argentina Food Facts
Argentina Meat
1. Argentinians consume more beef per capita than any other country in the world, Argentinian beef is famous for its flavor and tenderness.
2. In an Argentinian asado, various cuts of beef are served, including ribs, sirloin, skirt steak, flank steak, and even tenderloin. Additionally, sausages (like chorizo and blood sausage), chicken breasts, and sweetbreads are even included. It's important to note though that traditionally, the only seasoning that is used is a coarse salt.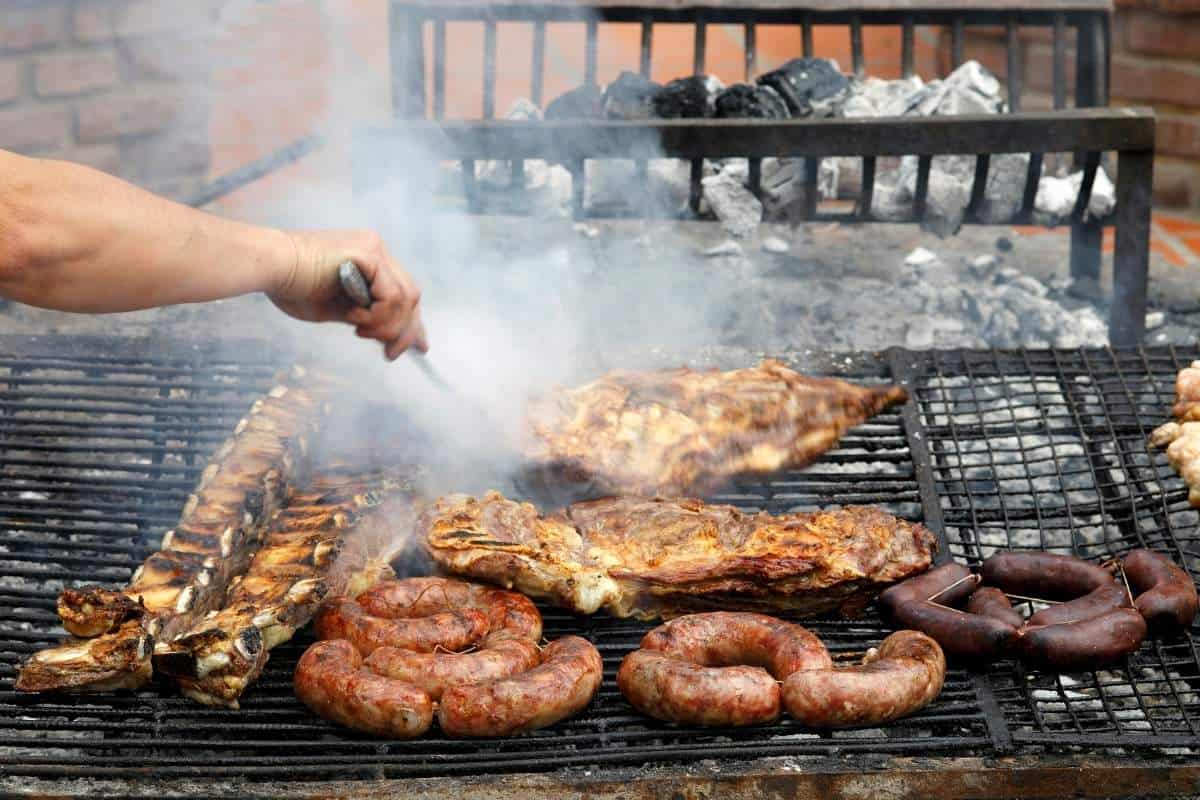 3. Because of the high altitude, which is ideal for raising llamas, llama steak is one of the traditional dishes eaten in parts of Argentina. Grilled llama steak, llama stew and llama carpaccio can be found throughout the Northern Andes region of Argentina. Llama steak has a stronger flavor but less fat than beef steak. Not only that, but llama steak is very high in protein.
4. Matambre arrollado, 'matambre' meaning 'hunger killer and 'arrollado' meaning 'rolled up', is a delicious steak dish that is a staple in Argentinian cuisine. Making this meat dish involves thinly slicing flank steak and wrapping it around veggies or olives. The dish can be served baked, boiled or grilled. Matambre arrollado can be eaten as a main course or a side dish.
Popular Drinks in Argentina
5. Yerba mate is an herbal drink that is popular in Argentina, but it can be found throughout South America. It is made by seeping leaves in hot water. Both the preparation and consumption of yerba mate are important cultural rituals. Yerba mate contains caffeine and is made with leaves that have a high amount of tannins, so it has a slightly bitter taste. Typically drank after dinner and accompanied by something sweet, there is a social aspect to drinking yerba mate, with everyone passing the hot drink around, drinking through the same cup and sharing a metal straw.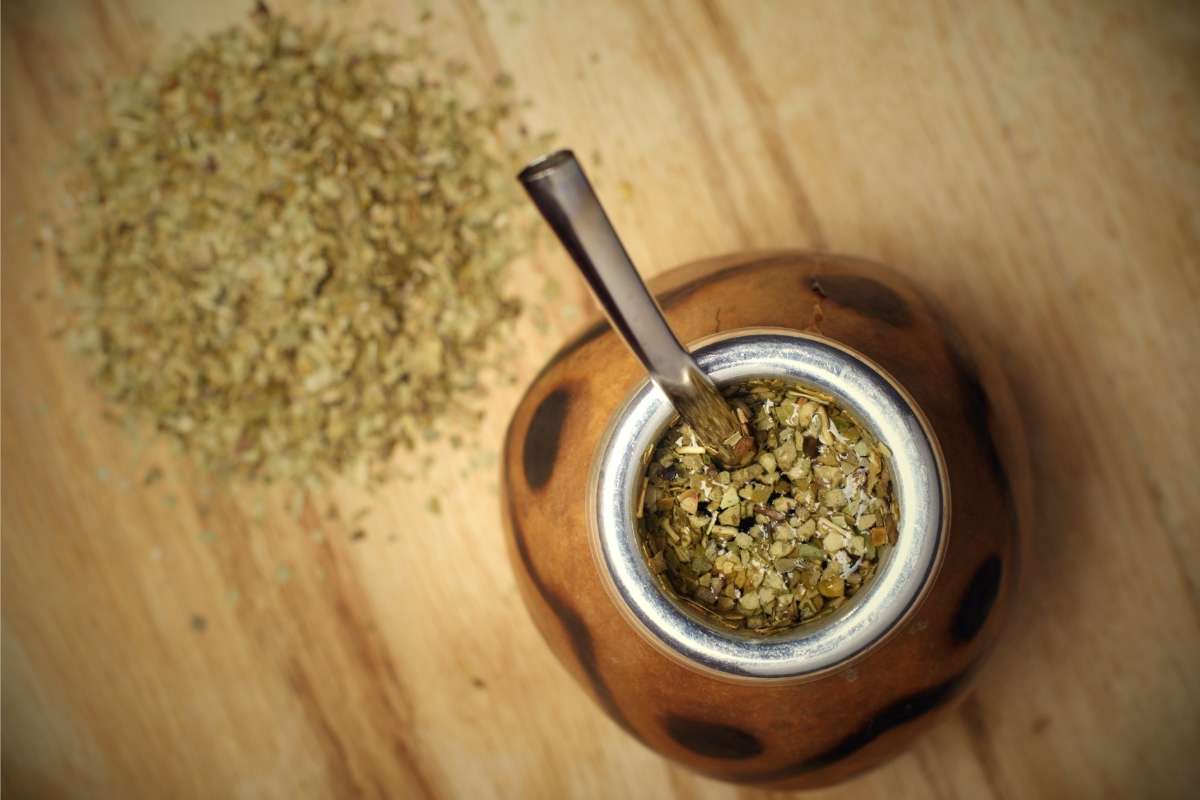 6. In addition to its delicious food scene, Argentina is also a prosperous wine country, being the largest exporter of South American wine. The high altitude and low humidity of the Mendoza region make it an ideal climate for growing grapes. Torrontes is a grape variety that is native to Argentina. It produces a very distinctly flavored wine, and since Argentina is mostly unaffected by common grape diseases, much of the wine that comes from Argentina's wine region can be labelled as 'organic wine'.
7. The most notorious and famous of Argentinian wine is their flagship sweet and spicy red wine, Malbec.
Argentina Street Food
8. Empanadas, a local street food, were a traditional food of Spain. Empanadas were brought to many South American countries and are a definite must-try of Argentine cuisine. The name 'empanada' comes from the Spanish verb 'empanar' which means 'to wrap in bread'. They are typically filled with spiced ground beef mixed with onions, hard boiled eggs, vegetables and olives and are either fried or baked.
9. Known as the ultimate Argentinian street vendor food, choripan is a delicious sandwich made up of grilled chorizo sausage filled inside crusty bread topped with chimichurri. It is very reminiscent of a hot dog!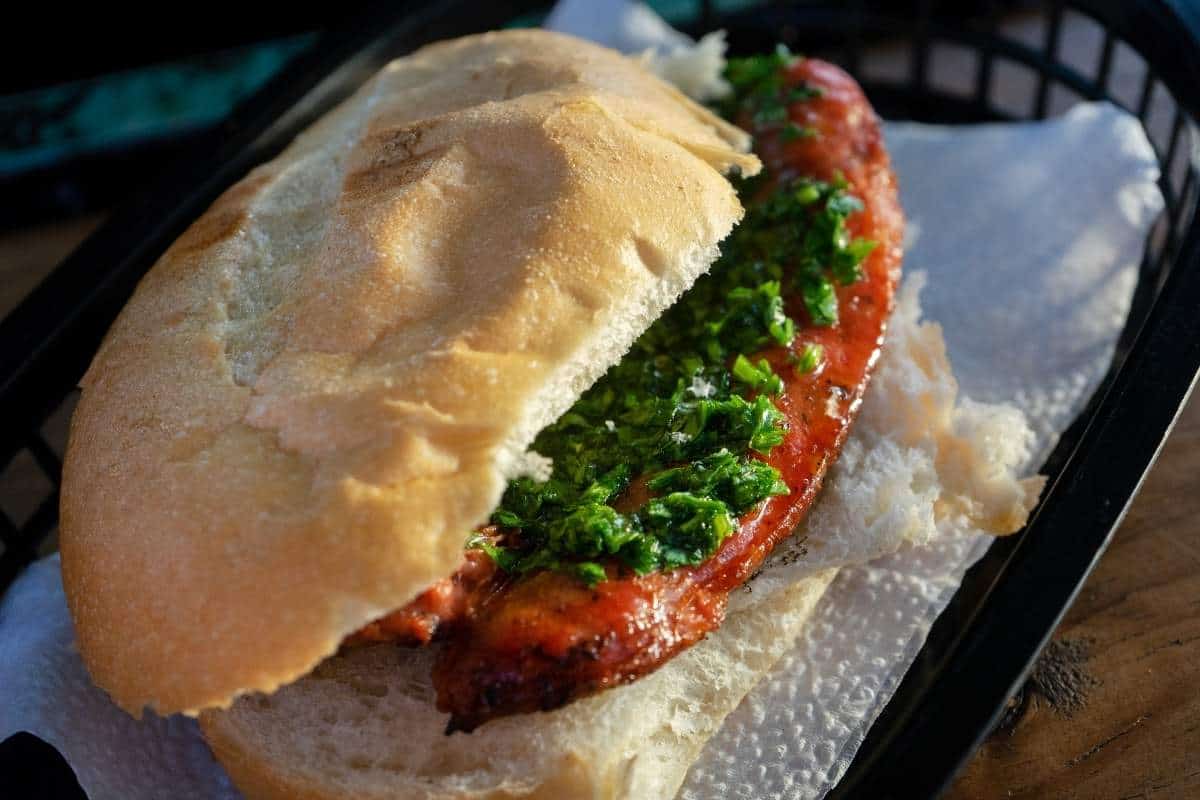 10. Asado, one of Argentina's must-try street foods, is a dish of grilled meats, cooked over an open fire. Asado is world-renowned as being one of the most delicious forms of barbecue in the world.
Argentina Food Facts: Traditional Fare & Global Influence
11. If you're in Argentina on May 25th, you'll be getting a taste of locro. Locro is a hearty stew that is eaten on the date of Argentina's May Revolution. It is made using white corn, beef or pork, tripe, and chorizo sausage, along with vegetables such as beans, squash, and pumpkin.
12. A large majority of local Argentinians are of Italian descent, and the Italian influence is evident in Argentinian cuisine. Many pasta dishes are available in Argentina, with a slight local variation. For example, Argentina's cannelloni is made with crepes instead of pasta and filled with cheese or vegetables instead of meat.
13. Provoleta is another dish with roots from Italy. In simple terms it is a sizzling dish of fried provolone cheese that is usually brought out as an appetizer. It is served hot out of the oven and topped with a variety of toppings, but usually chimichurri is the go-to.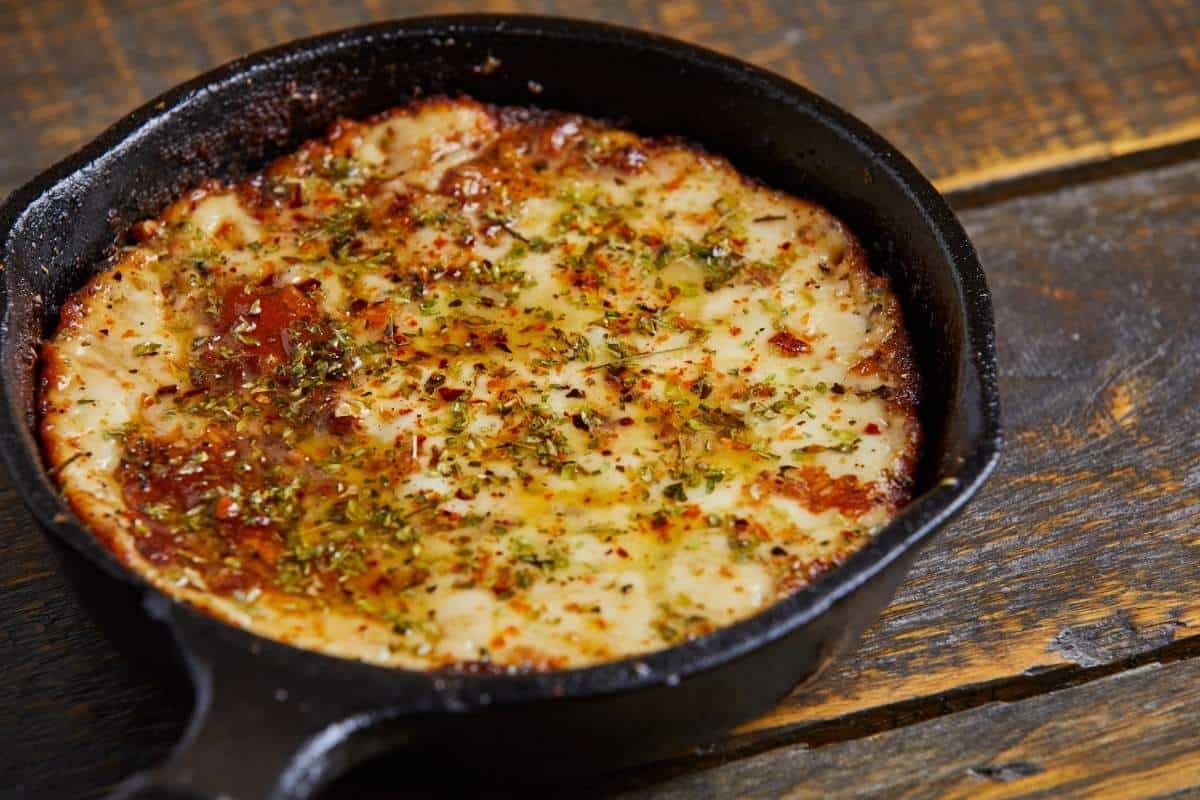 14. Chimichurri is likely the most famous condiment in Argentinian cuisine. It is made by combining shallots, garlic, chilli, vinegar, olive oil and herbs. Chimichurri is typically used as a topping for choripan, a traditional Argentine street food, which is simply a grilled chorizo sausage split down the middle and served on bread. But is also seen a top steak as well.
15. In fact, chimichurri is a typical dressing of Argentina foods alongside salsa criolla. Like chimichurri, salsa criolla is light and fresh consisting of red onions, aji amarillo peppers, lime juice, and cilantro. It can be seen as similar to relish to North American taste buds. Both are used copiously as topping in traditional Argentinian fare.
16. Fugazzeta is an Argentinian pizza that originated in the country's capital, Buenos Aires. It is essentially a thick style of pizza crust topped with olives, cheese, and onions.
17. Another Italian-derived dish, Milanesa, which is essentially french fries topped with tomato sauce and fried eggs, is so popular that the dish even has its own local holiday, May 3rd.
18. Media luna, Argentina's take on a croissant, is a flakey puff pastry that can be enjoyed with yerba mate. It gets its name from its shape, which resembles a half moon.
Argentina Desserts
19. For dessert, Argentina has plenty of sweet dishes to choose from. Alfajores are small cookies made of crumbly shortbread and with a dollop of sweet jam sandwiched between them.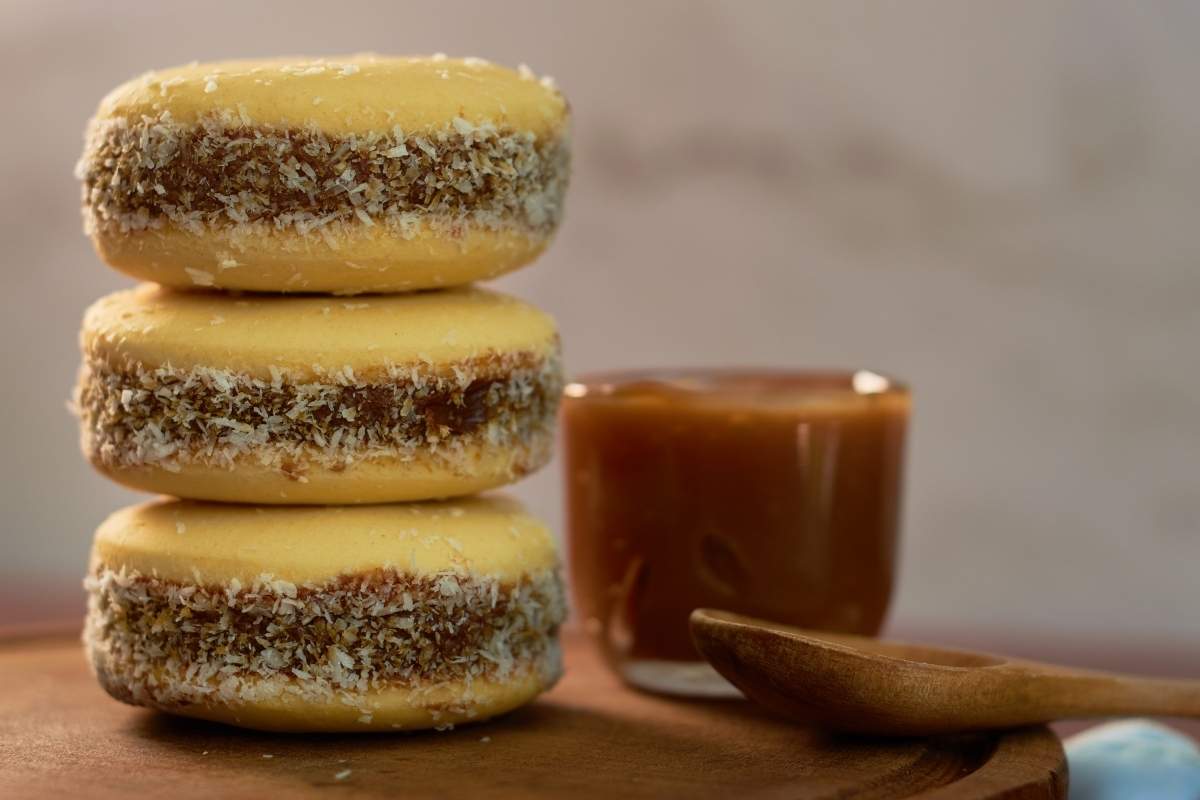 20. Dulce de leche, literally translated to 'milk jam', is a sweet dessert sauce made from condensed milk typically served with many Argentinian dessert foods, from dessert empanadas to ice cream (or helado in Spanish).
21. Brought to Argentina from Italian immigrants, helado in Argentina is similar to gelato in Italy. Argentinian ice cream is made with whole milk, making it very creamy and thick and there is little use of artificial flavors or preservatives. Helado is so popular for Argentinians, beyond just a cone or a cup, you can also buy it by the kilo!
22. Pastelitos, a sort of dessert empanada, are puff pastries filled with sweet potato or quince jam. They are commonly eaten by locals on May 25, Argentina's most patriotic day.
Bonus Fact
23. Dinner time in Argentina is likely much later than you're used to. In Argentina, dinner is typically eaten well past 7 p.m. On weekends, dinner might not even be eaten until after 9 p.m.
---
Now that you've read the whole post, go test your knowledge in our quiz about food from Argentina!