Last updated on February 10, 2023
Have you ever wondered why Danish people are so happy? What is so special about the Danish alphabet, or what on earth does hygge mean? You're in luck! We took a deep dive into this Scandinavian country to unearth some (37 to be exact) seriously CURIOUS facts about Denmark. Among other things, we cover the Danish flag, some yummy food, and why Bluetooth technology is named after a Danish king's dead tooth.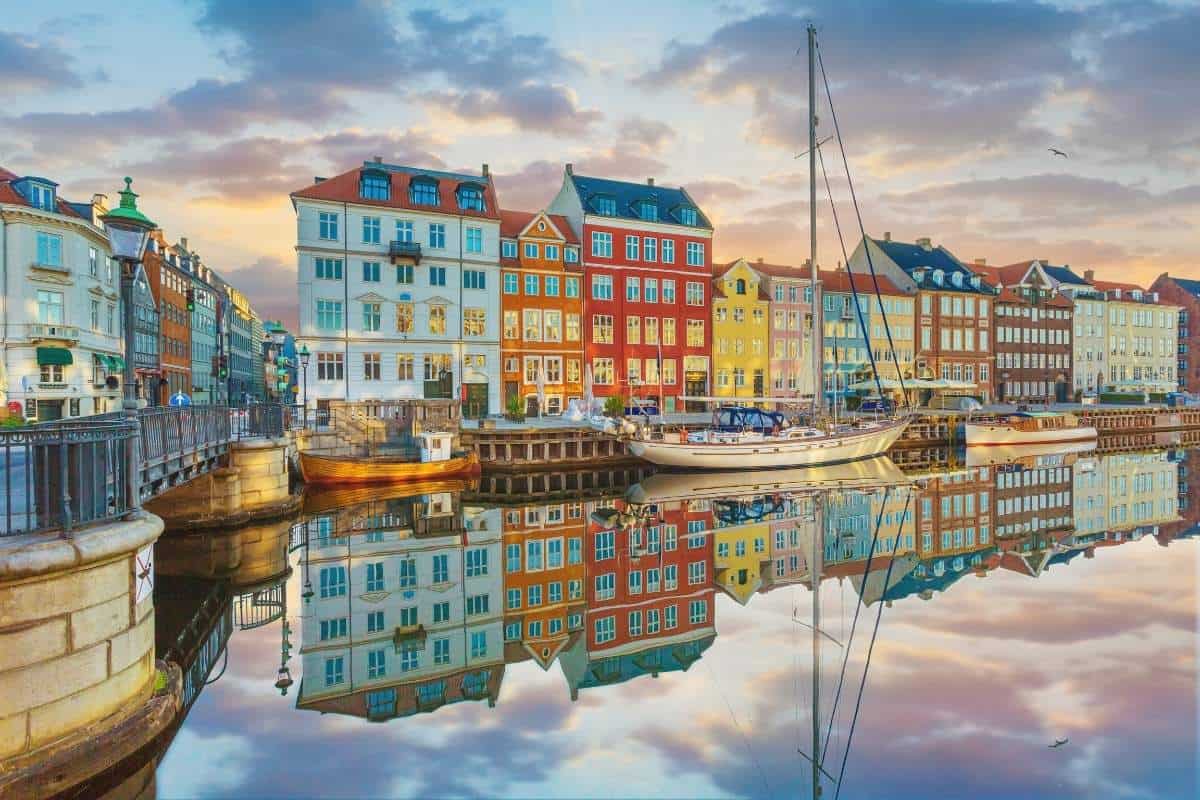 Strap in and read on! This is going to get fun.
---
Think you're an expert already? Then jump right in and test your knowledge with our trivia quiz about Denmark! Or if you're not quite ready for that, keep reading on to learn some fun and interesting facts.
---
37+ Facts About Denmark
Facts About Denmark: History & Culture
~ Denmark's capital city of Copenhagen has more bicycles than people, and bikes outnumber cars by a ratio of 5:1.
~ Denmark's first inhabitants came from Eastern and Southern European regions to Northern Europe about 10,000 years ago. Many Danes proudly celebrate their Viking heritage or, more common in the south, their German ancestry.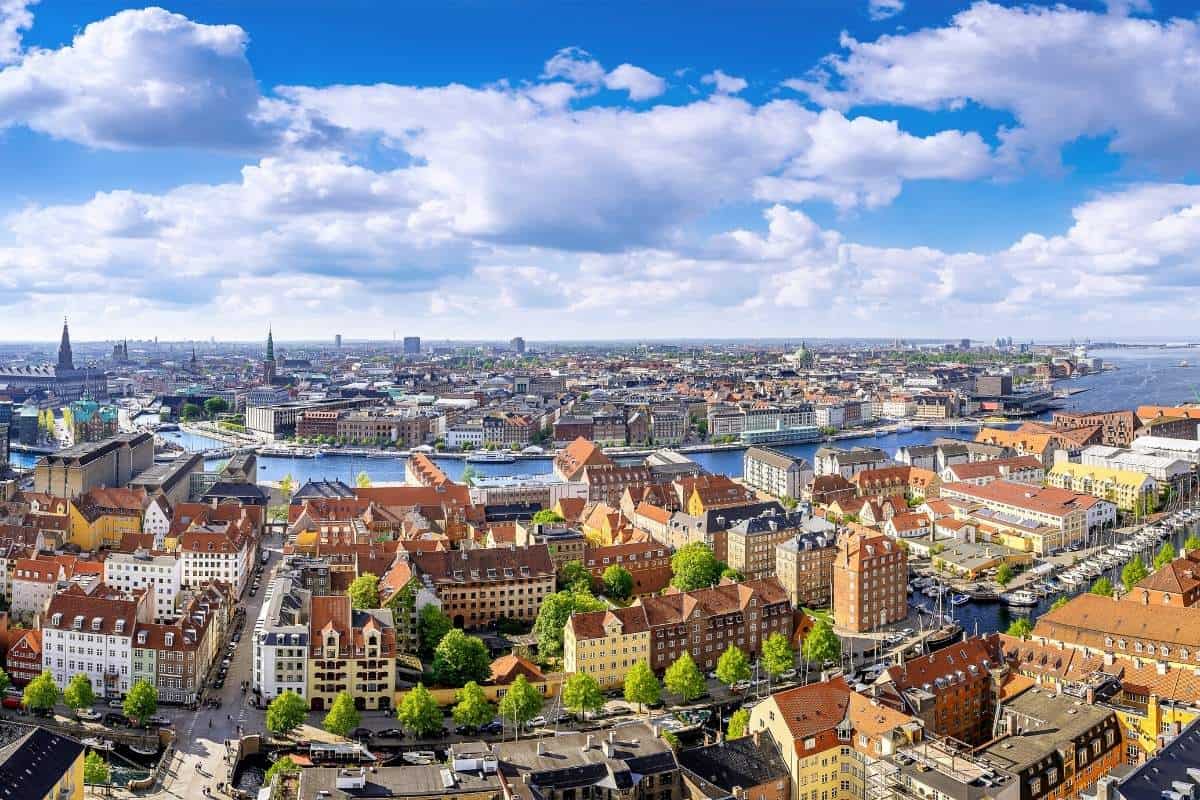 ~ Denmark's official language is Danish, one of the most difficult languages to master because many words contain a bunch of silent letters. The Danish alphabet taught in Danish preschools is quite similar to the British alphabet but includes 3 extra letters, Æ, Ø and Å.
~ The Danish language is a North Germanic language and shares a few attributes with other Northern European languages like Norwegian and Swedish.
~ Despite an agreement between Germany and Denmark that they would not attack each other during World War II, Denmark was attacked by Germany in 1940. The German government took over 3 years later.
~ Bluetooth technology gets its name from the Danish King Harald Bluetooth, so named for the distinctive grey/blue colour of his dead tooth. Much like how Bluetooth technology has made it easier to unite our devices, the Danish monarch is best remembered as the leader who united Denmark and Norway in 958.
~ Hygge is a word in the Danish language that describes feelings of wellness, contentment and coziness. While this Danish word does not have a direct translation to English, it embodies the Danish soul and is all about creating coziness and intimacy with friends and family.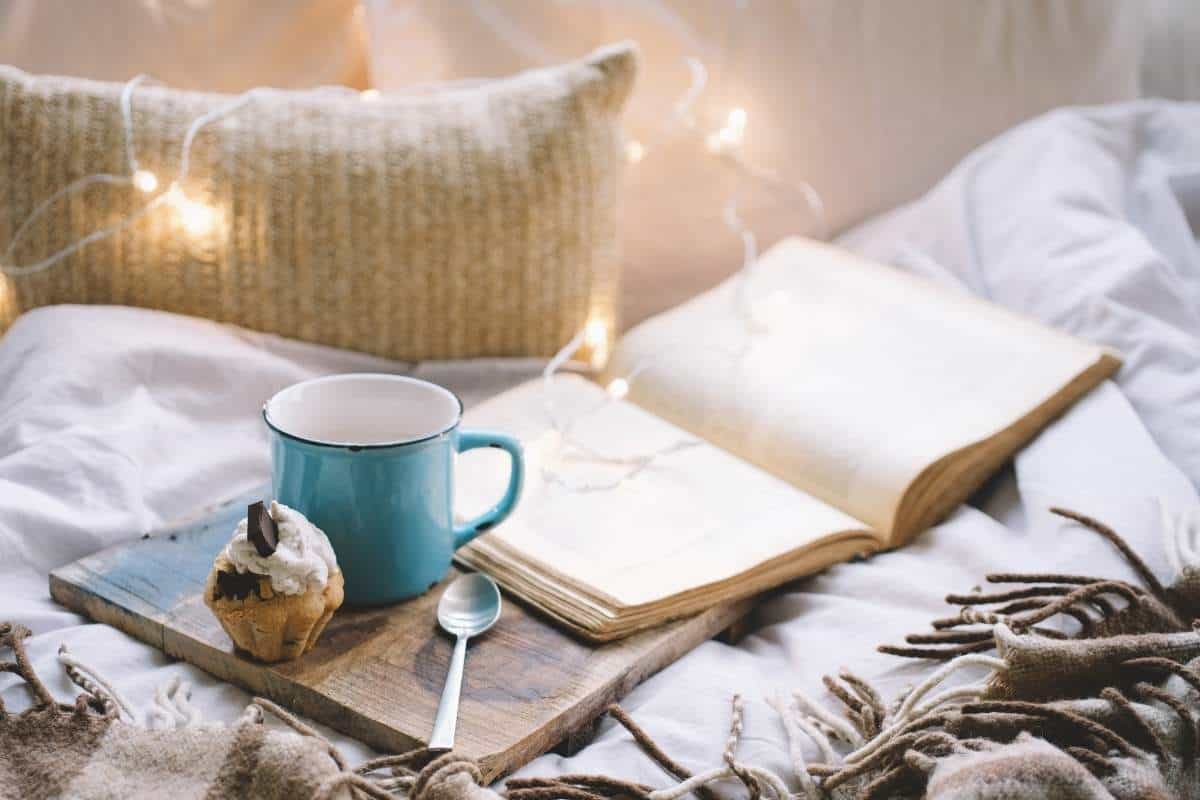 ~ Taking into account the beautiful Danish landscape, inclusive mentality and high quality of life, it's no surprise that Denmark has been named the world's happiest country many times over.
~ Early legalization of same-sex marriage is just one of the many examples of how Denmark's liberal society contributes to the high quality of life that keeps Danish citizens so content. Denmark was the first country to legalize same-sex unions in 1989.
~ The Danish culture has a fun tradition of covering unmarried 25-year-olds with cinnamon. The tradition supposedly is a nod to the spice salesmen, who would typically remain unmarried hundreds of years ago due to the travelling nature of their work.
Danish Government & Currency
~ Although officially a member of the European Union, Denmark does not use the Euro as its currency. The official currency is the Danish Krone, sometimes also called the Danish kroner.
~ Along with a handful of other countries around the world, Denmark has a constitutional monarchy, meaning that the Danish monarchy and the Danish parliament have an equal say in decision-making in the Danish kingdom.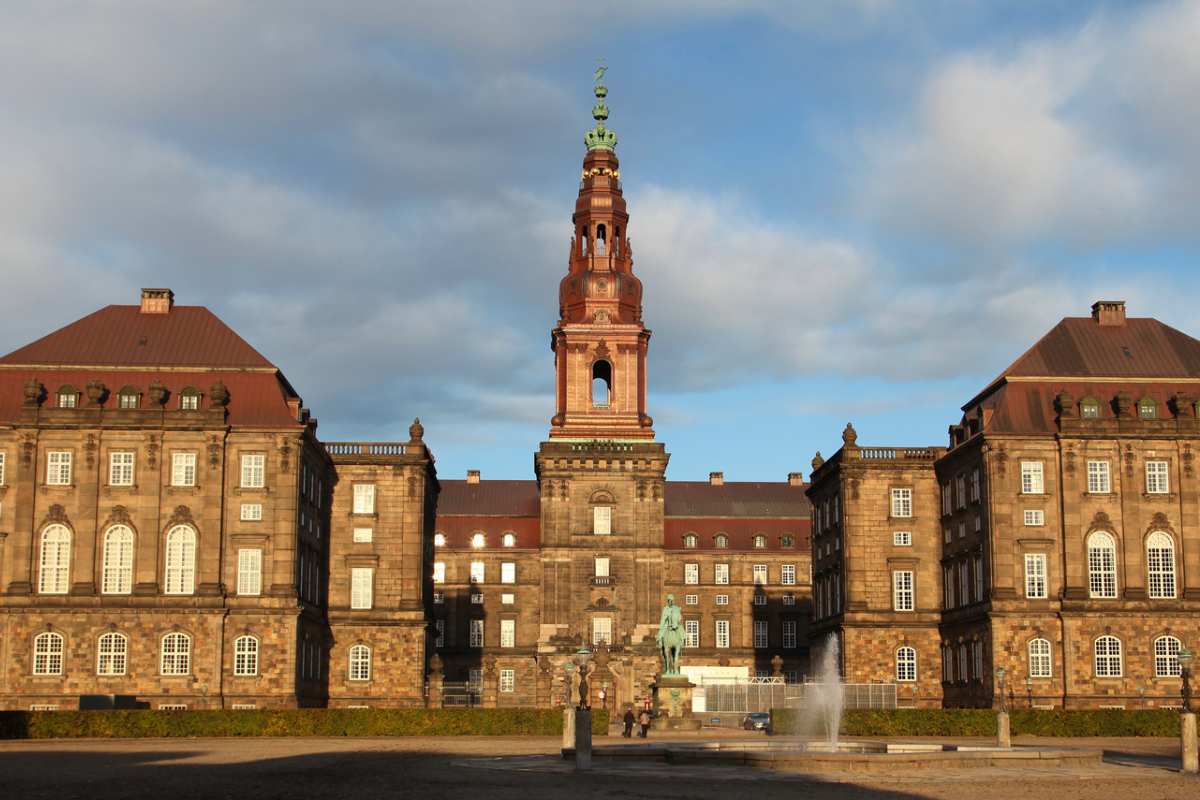 ~ Queen Margrethe II has been the reigning monarch since 1972. Her eldest son, the crown Danish Prince Frederik, is the heir to the throne.
~ For a few hundred years (since 1513), male Danish monarchs have either been named Christian or Frederik! The two names usually alternate, with a father named Christian generally naming his oldest son Frederik and vice versa.
~ The integrity of the Danish government is a source of pride for many Danes. Denmark participates in foreign affairs and actively contributes to finding solutions to problems that affect the whole world. What's more, in 2016, the Danish government was found to be the least corrupt country in the world according to Transparency International's annual Corruption Perception Index.
~ Despite officially belonging to the Kingdom of Denmark, Greenland is an autonomous constituent country. The people of Greenland make their own decision independent from the Danish government.
~ The Danish people call their flag the Dannebrog, translated to 'Danish cloth' in English.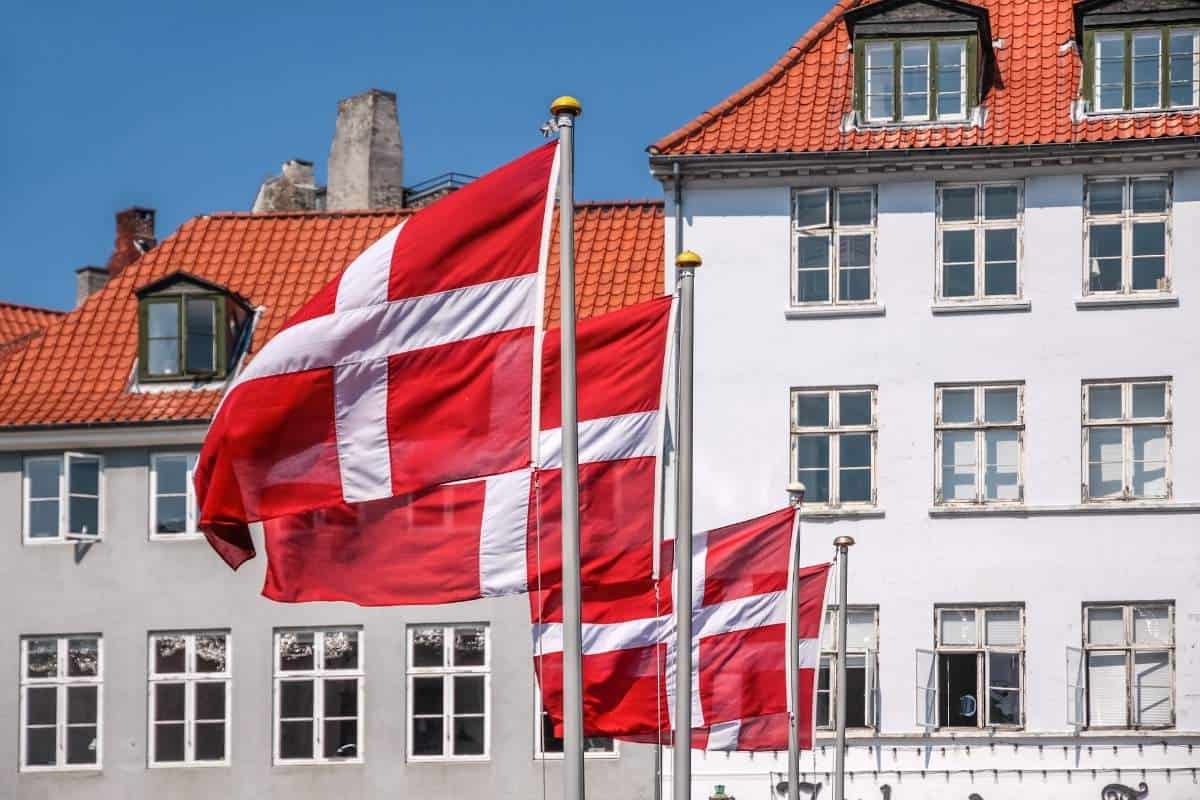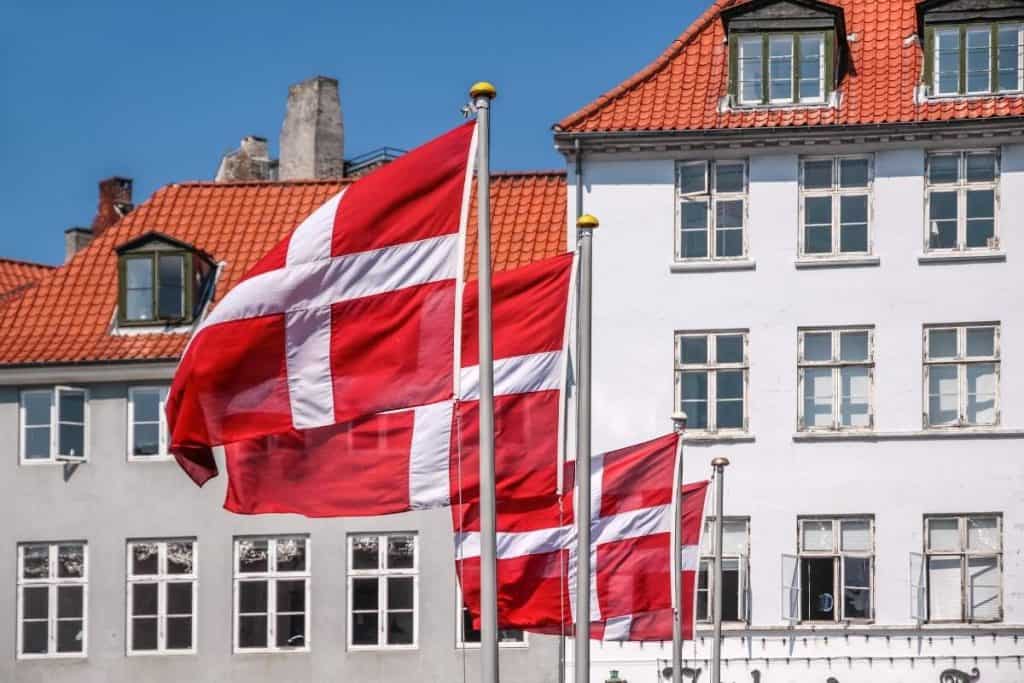 ~ The Danish flag has the special distinction of holding the Guinness World Record for the world's oldest national flag. Legend has it that the design of Denmark's flag was inspired by the Danish victory against Latvia in 1219, making the Danish flag the oldest flag still being flown today.
~ While it might surprise you to learn, one of the most interesting facts about Denmark are some of the odd laws surrounding the Danish flag. While it is perfectly legal for Danish citizens to burn their national flag, it is illegal to burn foreign flags.
~ In 2018 at the age of 19, Danish Prince Nikolai made his runway debut at London Fashion Week, walking for Burberry, He has since worked for Dior designer Kim Jones, who has Danish roots, on his mother's side.
Facts About Denmark: Geography & Nature
~ Unlike the harbours of many coastal cities, Copenhagen harbour is clean enough to swim in. The city has even built harbour baths within the city centre – public swimming holes where the Danish population can come to sunbathe and relax at the end of a hot summer day.
~ Denmark is one of 9 countries with a shoreline that leads out to the Baltic Sea. The other 8 countries are Germany, Poland, Russia, Lithuania, Latvia, Estonia, Finland, and Sweden.
~ Because of its close proximity to Sweden, the Copenhagen Airport serves both the entirety of Denmark and southern Sweden. Despite the heavy traffic, the airport is consistently ranked as one of the world's top airports.
~ The Kingdom of Denmark is comprised of mainland Denmark, the Faroe Islands and Greenland along with over 440+ other islands (however only 76 are actually inhabited). The Faroe Islands are a small cluster of islands between Iceland and Norway. Greenland is a large island above the East coast of Canada and despite the name is largely covered in ice. It lies between the Arctic Ocean and the North Atlantic ocean.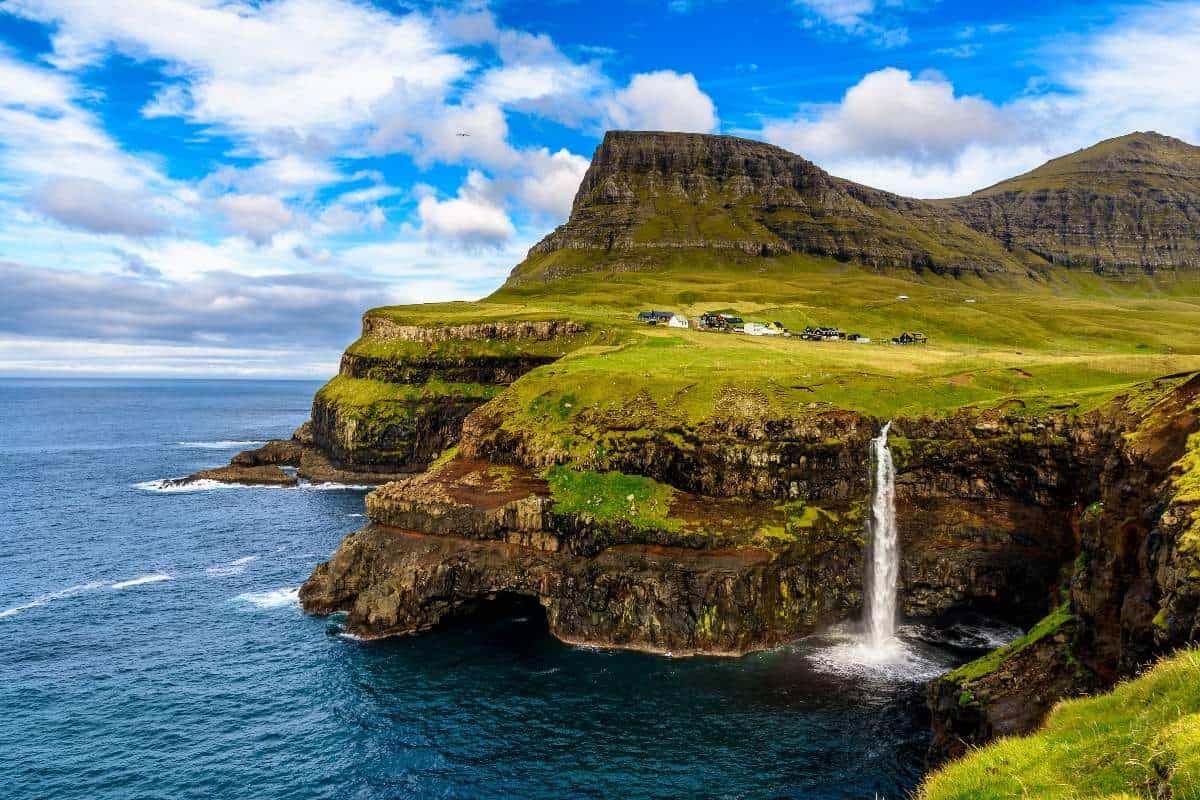 ~ Avid surfers can get their fix in Cold Hawaii, one of the best surfing beaches in the world. Located in the surprisingly warmer region of Northwest Denmark, Cold Hawaii, or Klitmøller, beckons tourists from around the world to don a thick wetsuit and catch a wave.
~ There is an area in the middle of the Nares Strait in the Arctic that lies within the 12-mile territorial limit of both Denmark and Canada. There has been a longstanding tradition of Canadians leaving Canadian whiskey and Danish workers leaving Danish Schnapps as representatives from each country take turns making a monthly trip out to the island.
~ Denmark is surrounded by water on 3 sides and shares a land border with only one other country, Germany. No part of Denmark is further than 32 miles from the sea.
~ Danish topography is very flat. The average elevation is around sea level, and its highest point, the summit of Møllehøj, is only 171 meters.
~ Denmark has 5 National Parks that are dedicated to preserving the flora and fauna of Denmark. The scenery of the Nordic country rivals even that of the Rocky Mountains.
~ There are 14 different species of sharks which have been found in Danish waters.
Facts About Food in Denmark
~ Smørrebrød is a delicious open-face sandwich that is popular in Scandinavian cuisine. Literally translated to 'butter bread', it consists of a single slice of bread, usually, rye, topped with cold cuts, fish, cheese, spreads and garnishes.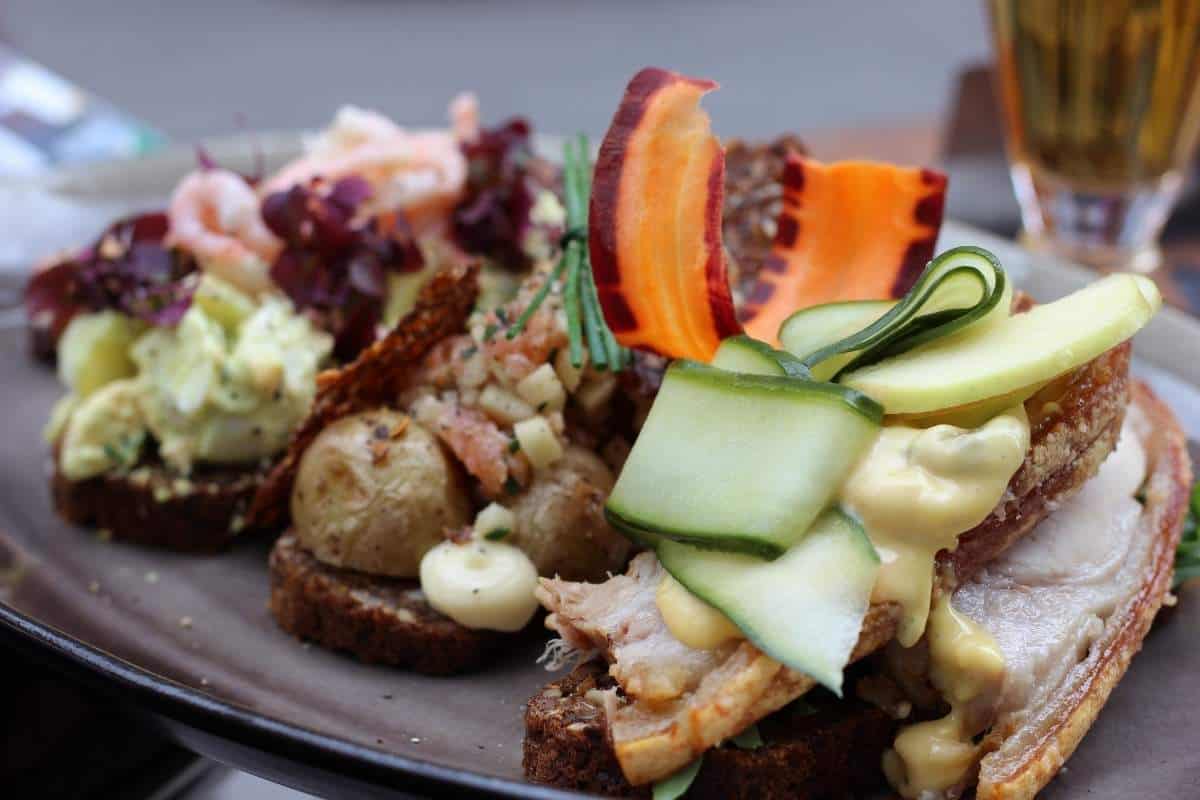 ~ There is a special pastry just for Wednesday in Denmark, the Onsdagsnegl, baked by the oldest bakery in Copenhagen.
~ The world-famous Danish pastry is actually a product of Vienna, not Denmark. After a wave of Austrian bakers settled in Denmark, they began making Viennese bread and introducing it to Danes. To this day, Danish pastries are referred to as 'weinerbrod' in the Danish language, which translates to 'Vienna bread'.
Other Fun Denmark Facts and Notable Achievements
~ Lego was invented by the Dane Ole Kirk Kristiansen. The name of the popular children's toy, stepped on by many parents, is an abbreviation of two Danish words, leg godt, which translates to 'play well'.
~ Denmark uses more wind power than any other country in the world. Along with its neighboring Scandinavian countries Sweden and Norway, which largely rely on hydropower, Denmark is setting an example for much of Western Europe by utilizing its renewable natural resources to fuel its citizens.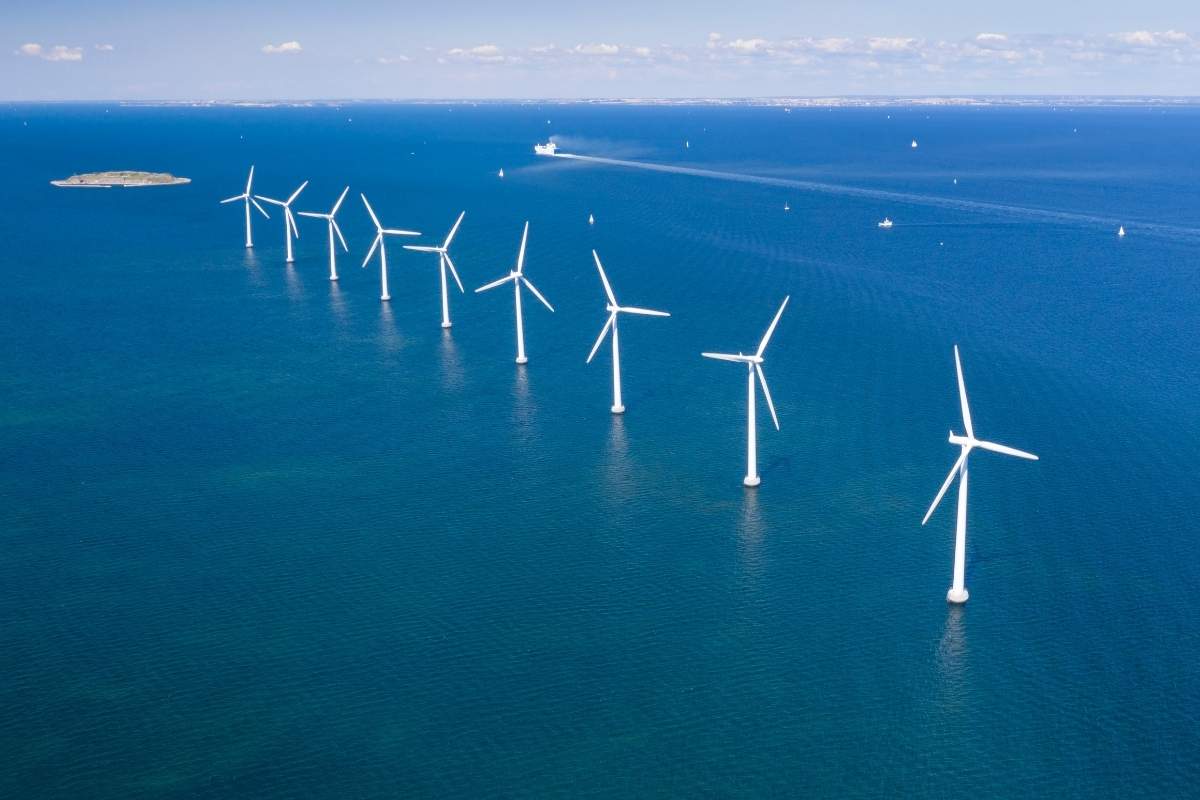 ~ The most famous man to come out of Denmark is arguably Hans Christian Andersen, author of many beloved children's tales such as 'The Little Mermaid' and 'Thumbelina'. His stories have been translated into over 160 languages and many popular Disney movies have been inspired by Hans Christian Andersen.
~ Denmark is home to not one but two of the world's oldest amusement parks. The world's oldest amusement park, Tivoli Gardens, opened in Copenhagen in 1843, while Bakken was built over 300 years later in 1583.
---
Now that you've read all our fun Denmark facts, why not test your knowledge and take the 20-question quiz?